Custom Website Content and Copy
Copy and Content
Unique, engaging, and helpful content on your website can be one of the best SEO tools. Plus, carefully placed copy can lead to higher conversions. More rentals make everyone happy!
With your StoragePug marketing website, you can fully customize the content and copy to suit your brand. In this article, we'll highlight the various copy placements throughout the design.
Basic Terminology
Happy copy writing!
---
Home Page - Above the Fold
Examples: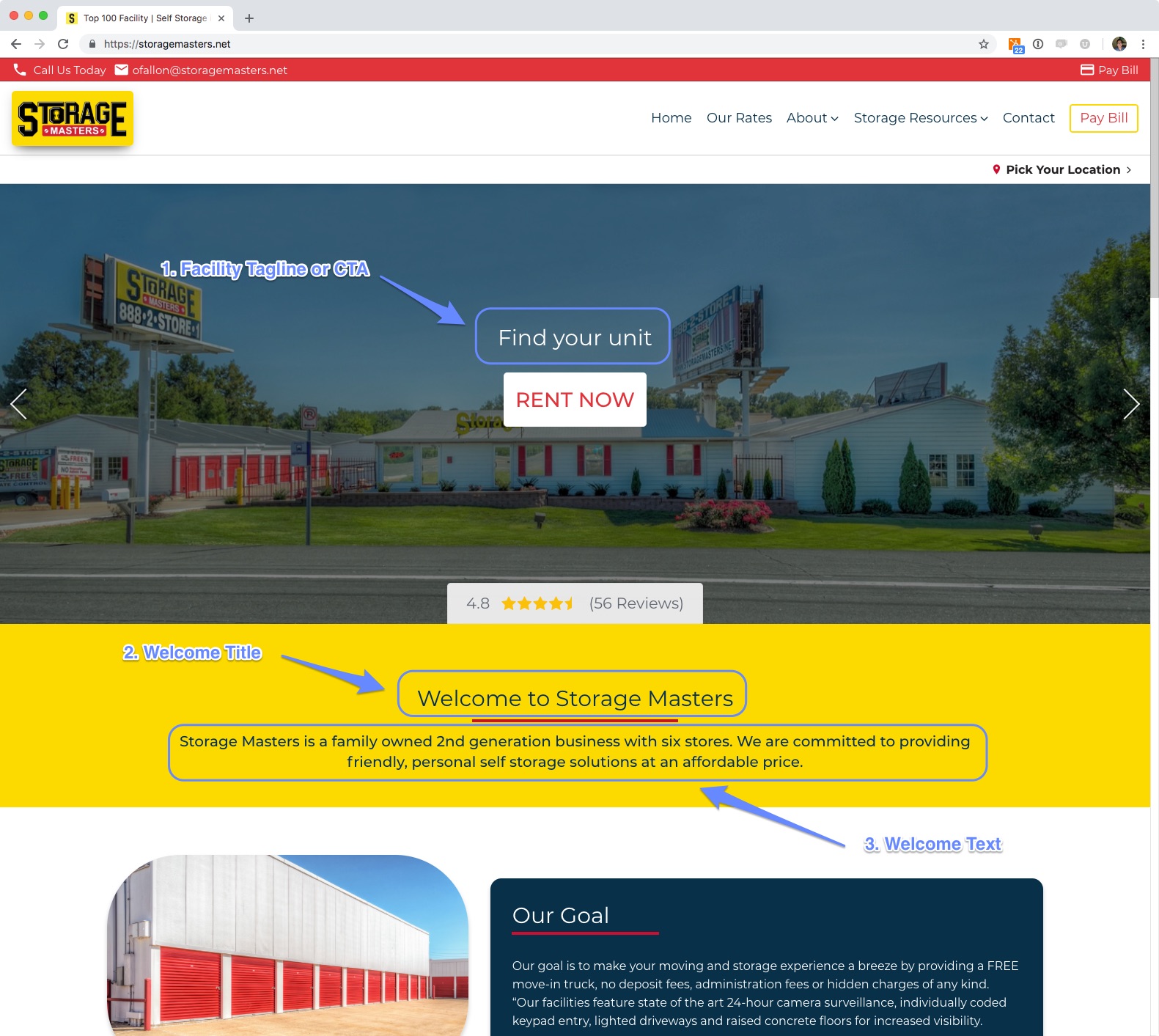 ---
Home Page - Below the Fold
Examples: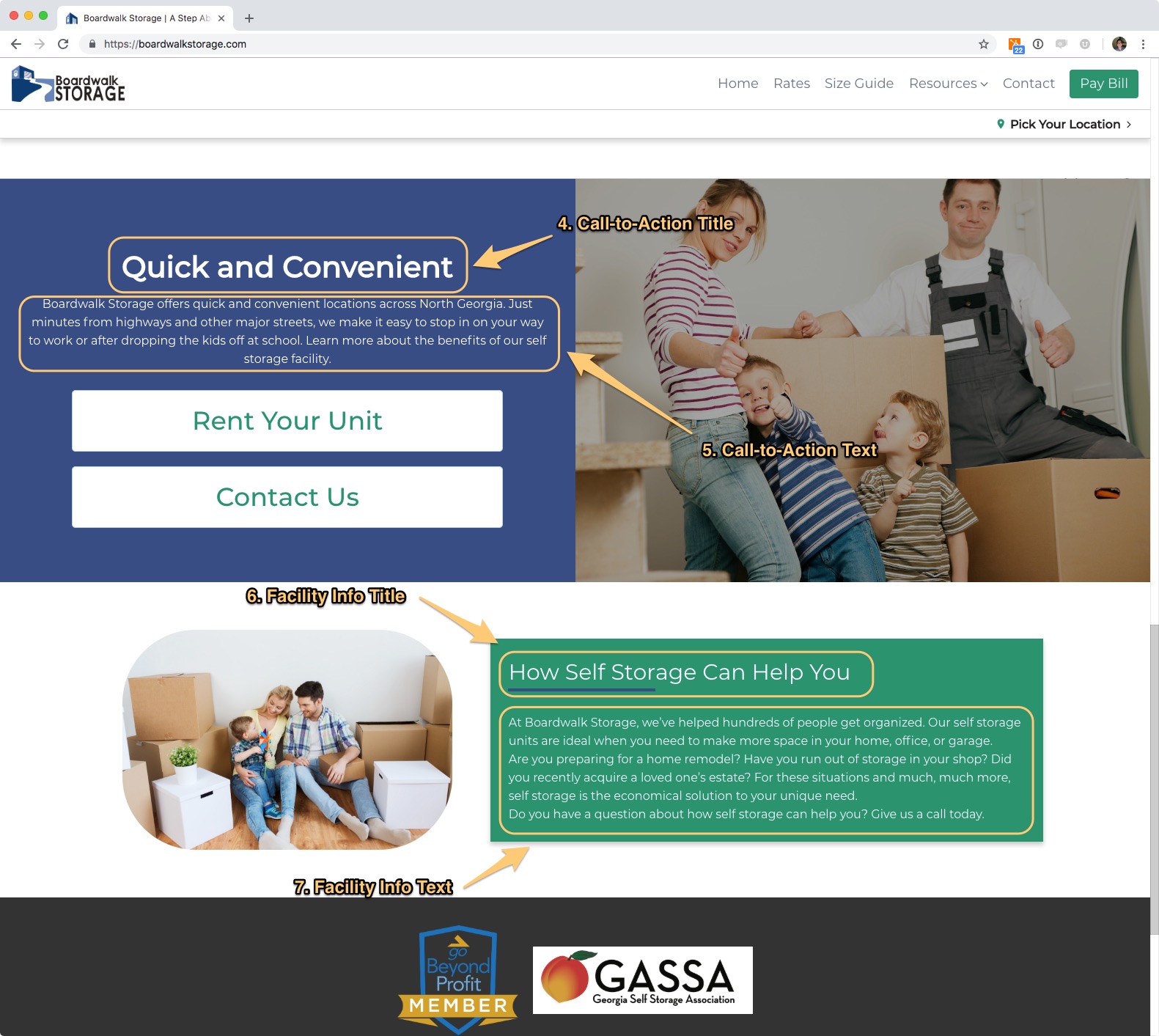 ---
Location Home Page
If you have multiple locations, StoragePug creates a unique landing page for each one. This gives each location a chance to shine with custom taglines and welcome messages.
Examples: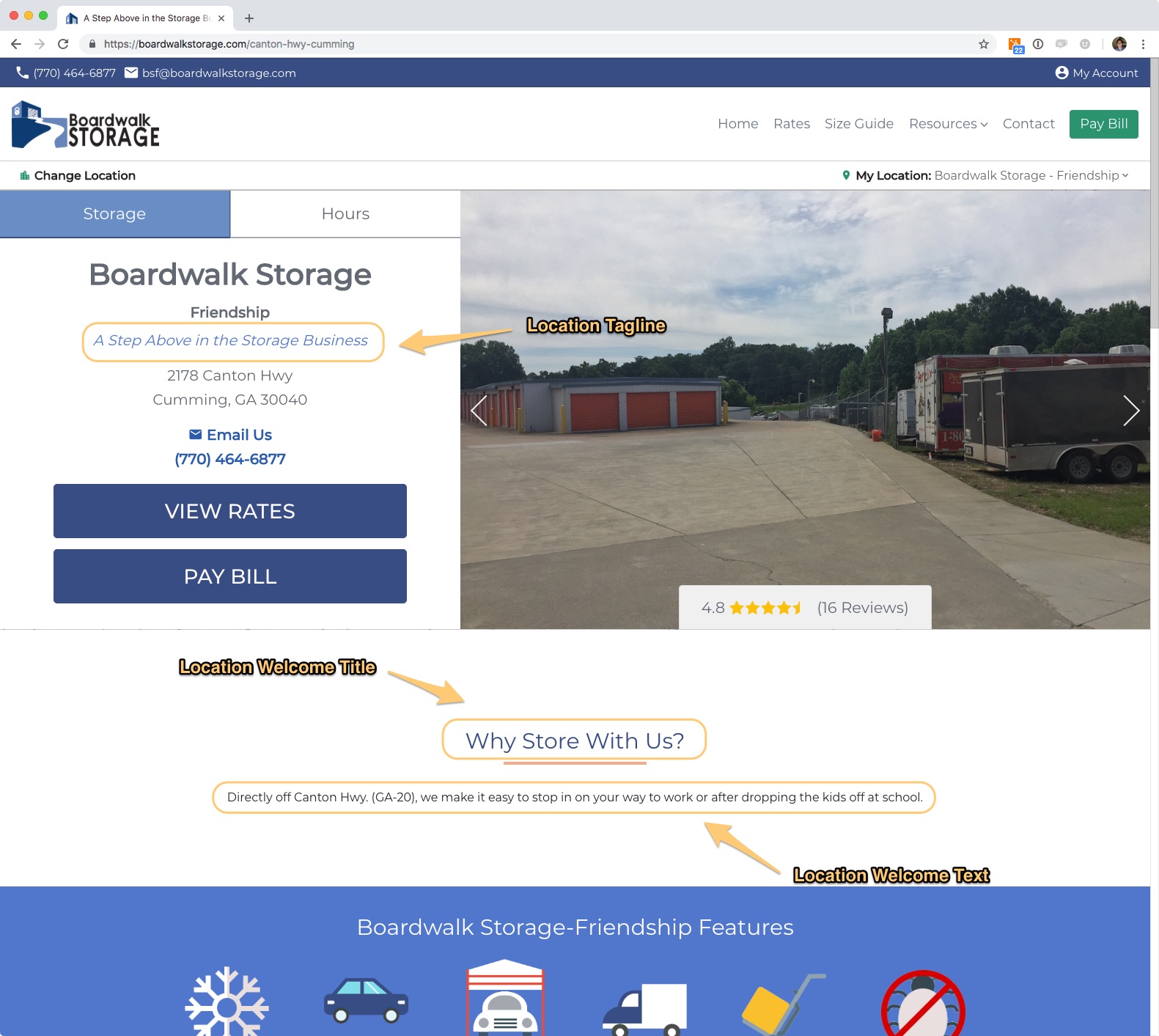 ---
Location Units Page
This is where the magic happens! This page is where your units will be listed for customers to choose from.
Examples: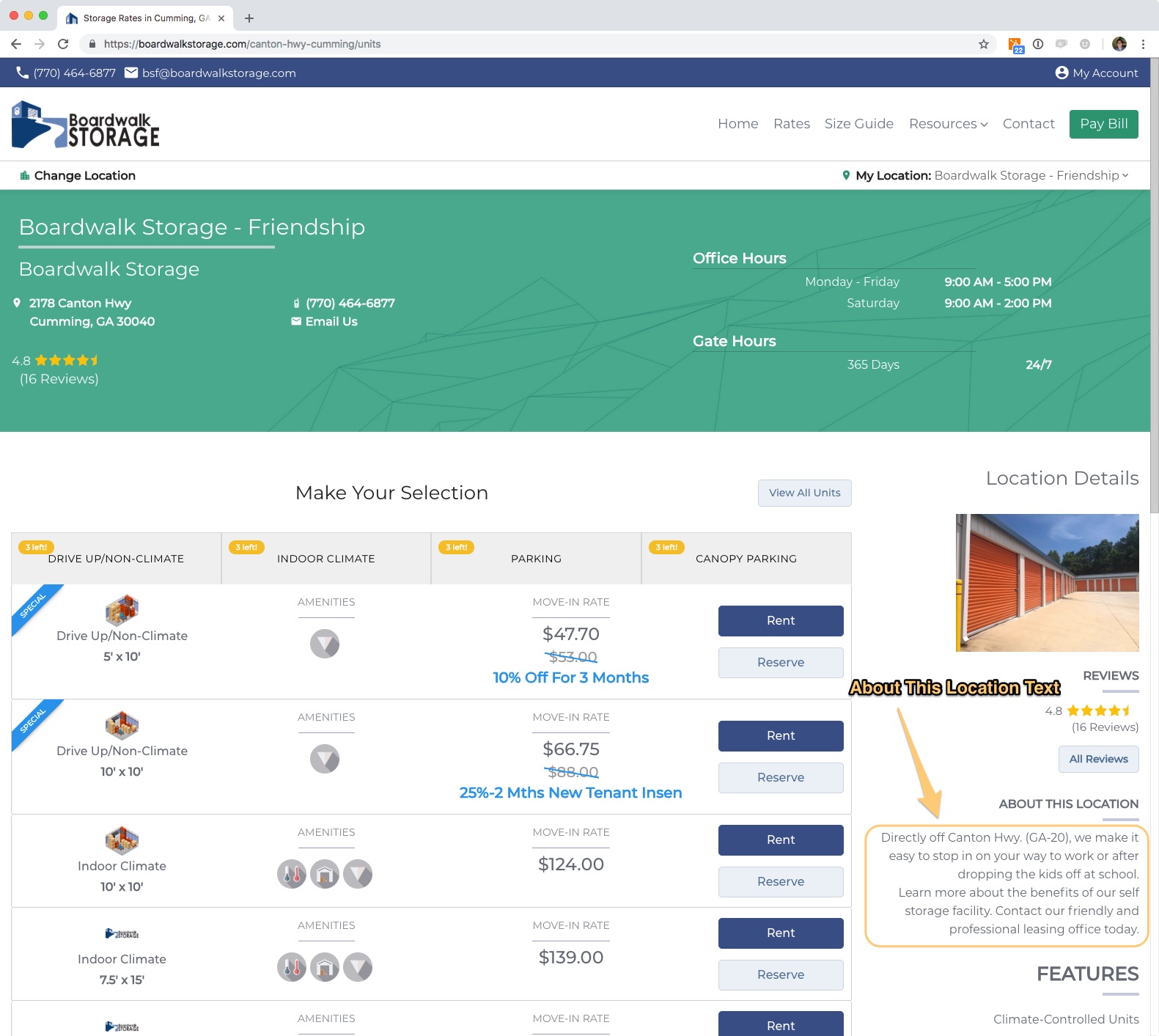 ---
Size Guide
Examples: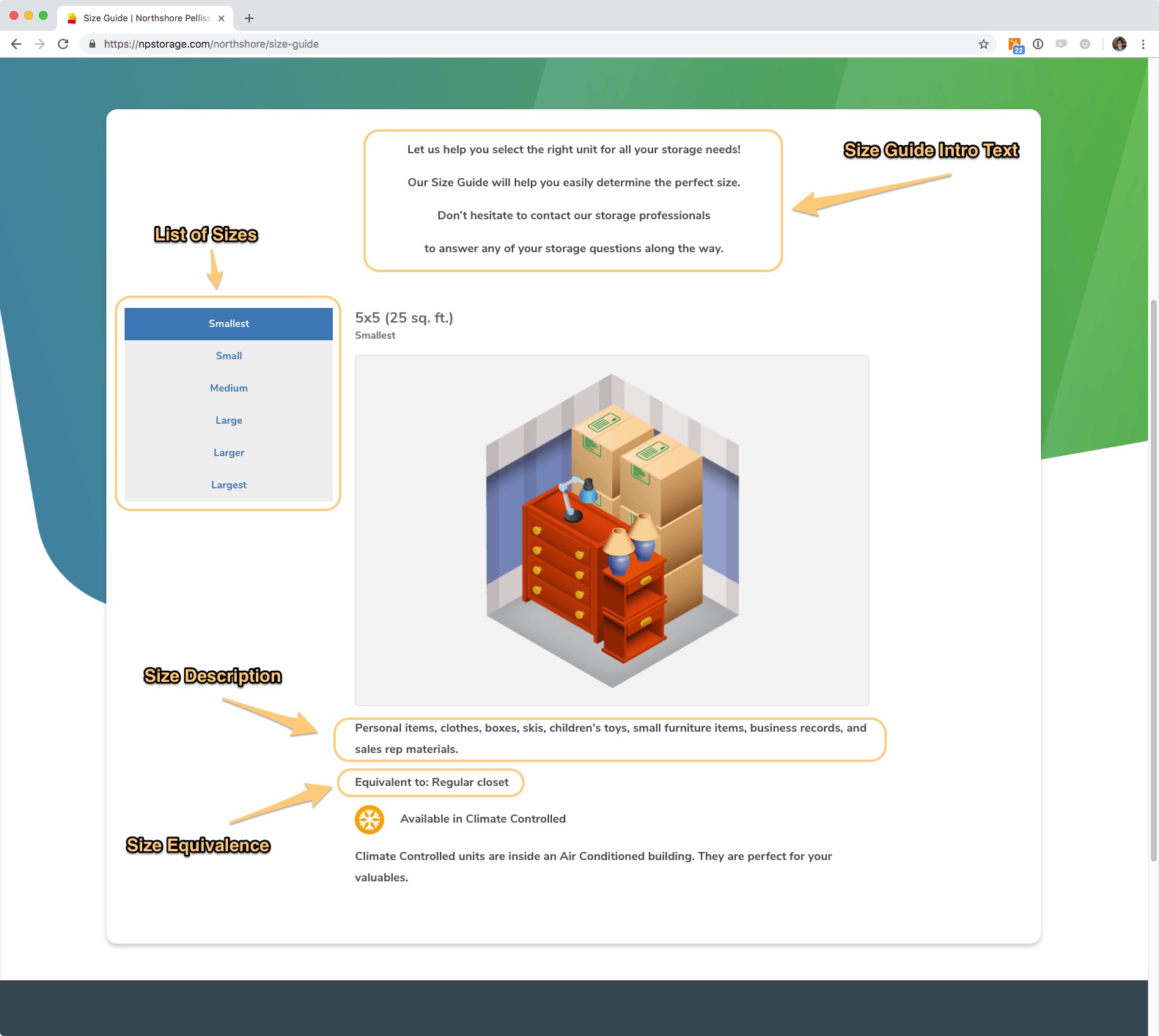 ---
About Us
Examples: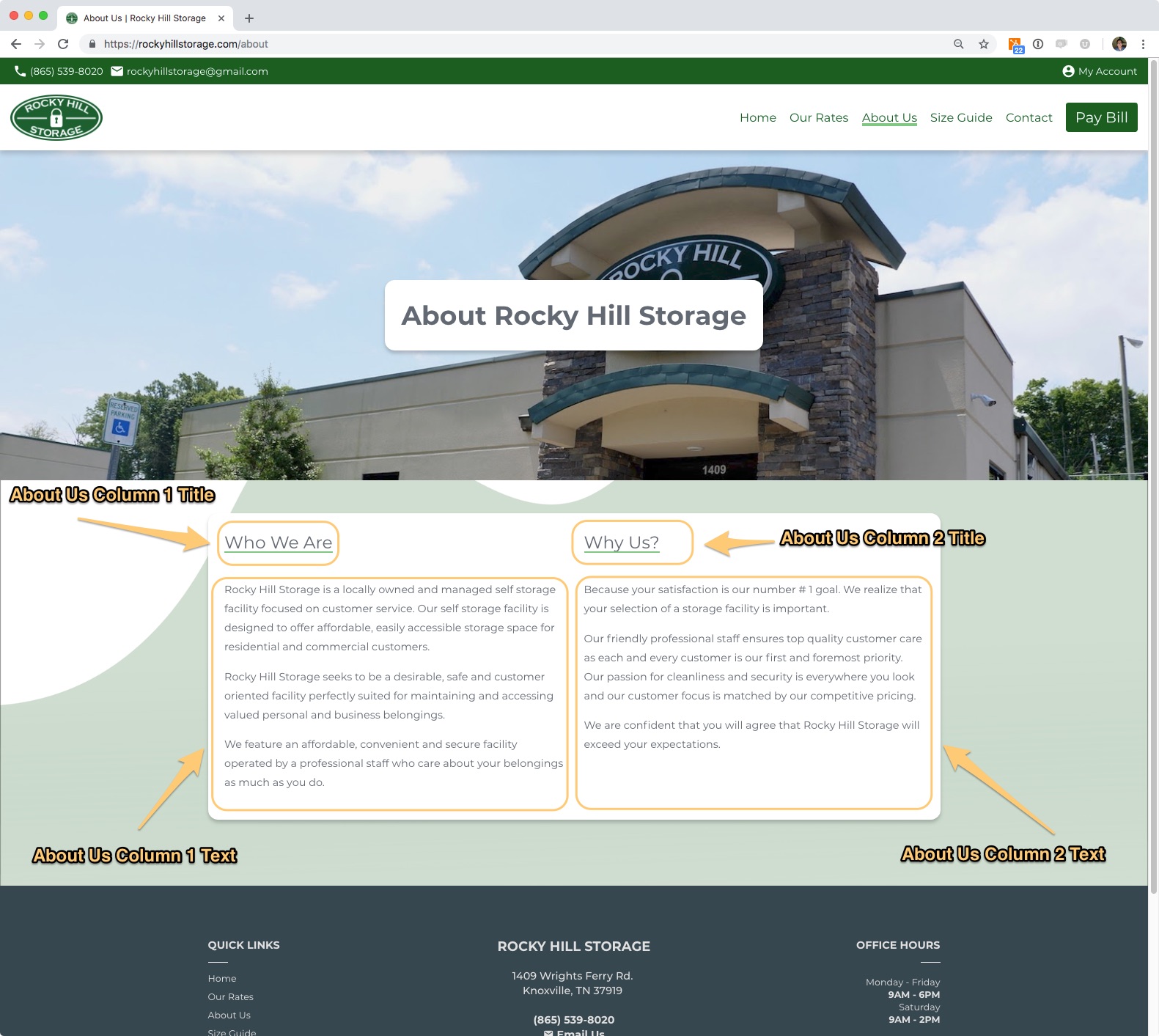 ---
Storage Tips
To help your potential and current customers, list some storage tips on your website! List as few or as many as you want. We recommend 10.
Examples: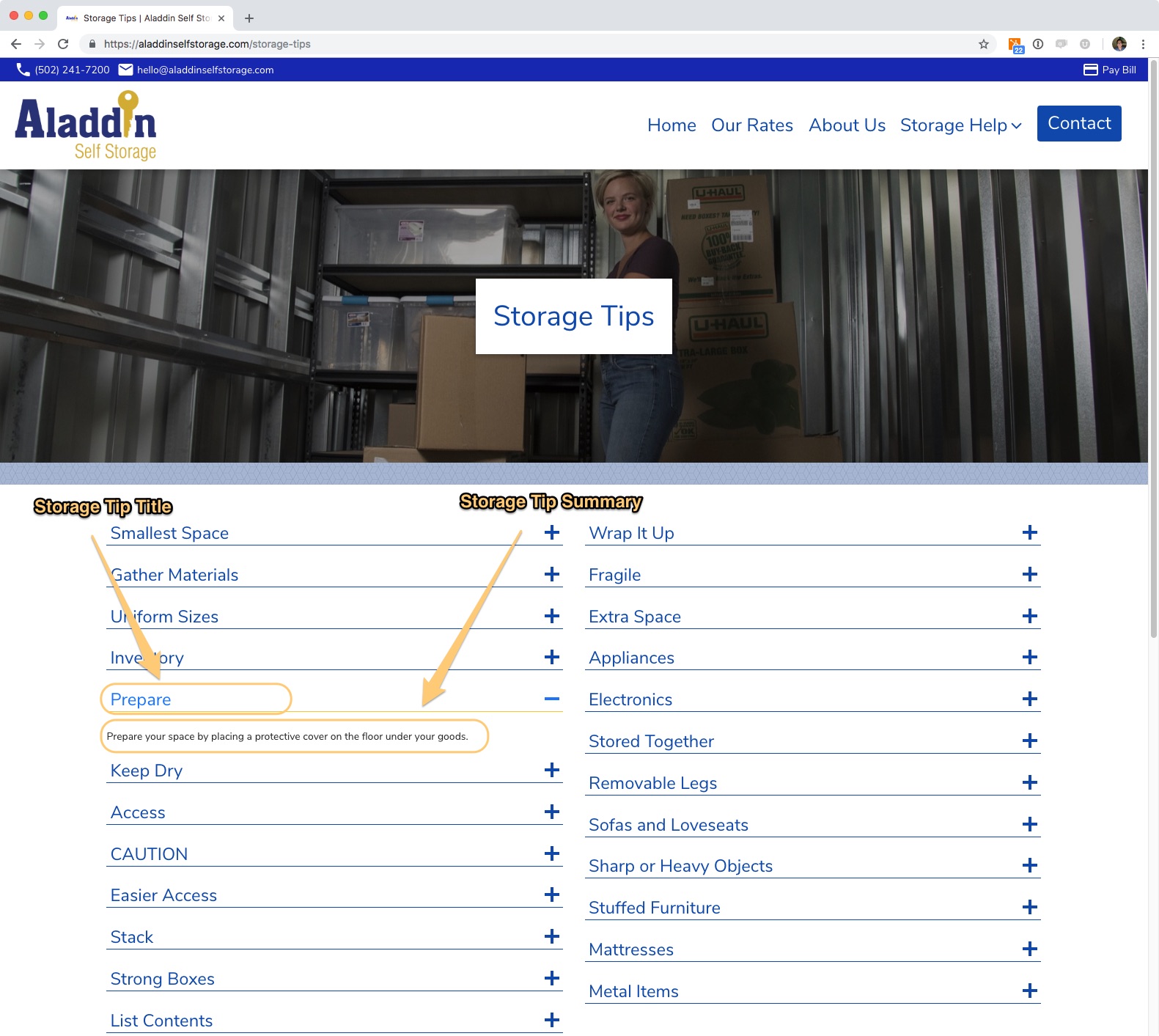 ---
Frequently Asked Questions
A stable of the modern website: FAQs. Customers like to self-help when the options are available. You can list as many or as few as FAQs as you want.
Examples: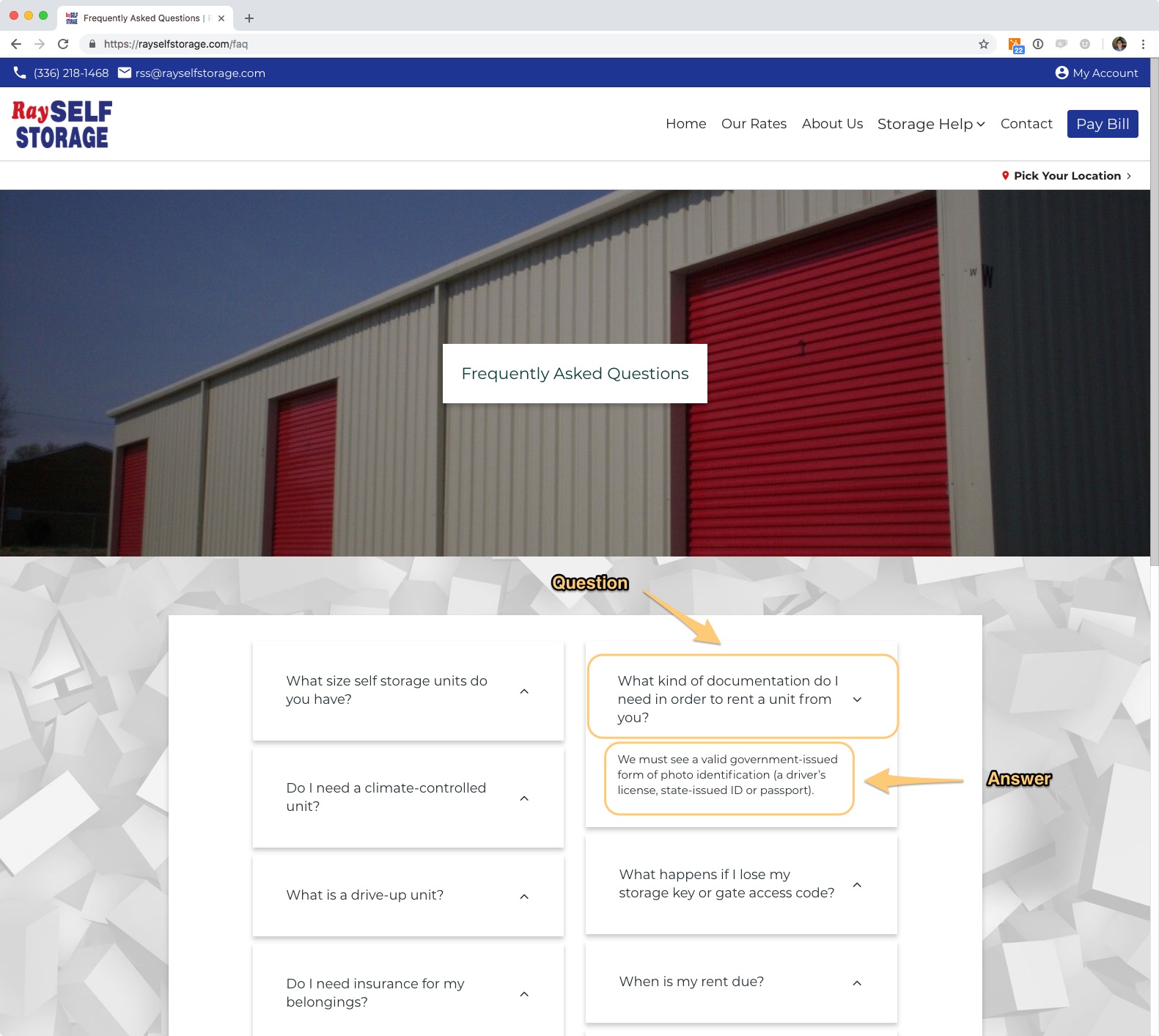 ---
Announcement Banner
Optional but super useful. Tell your customers something awesome. We can style the text color and background image to suit your brand.
Examples: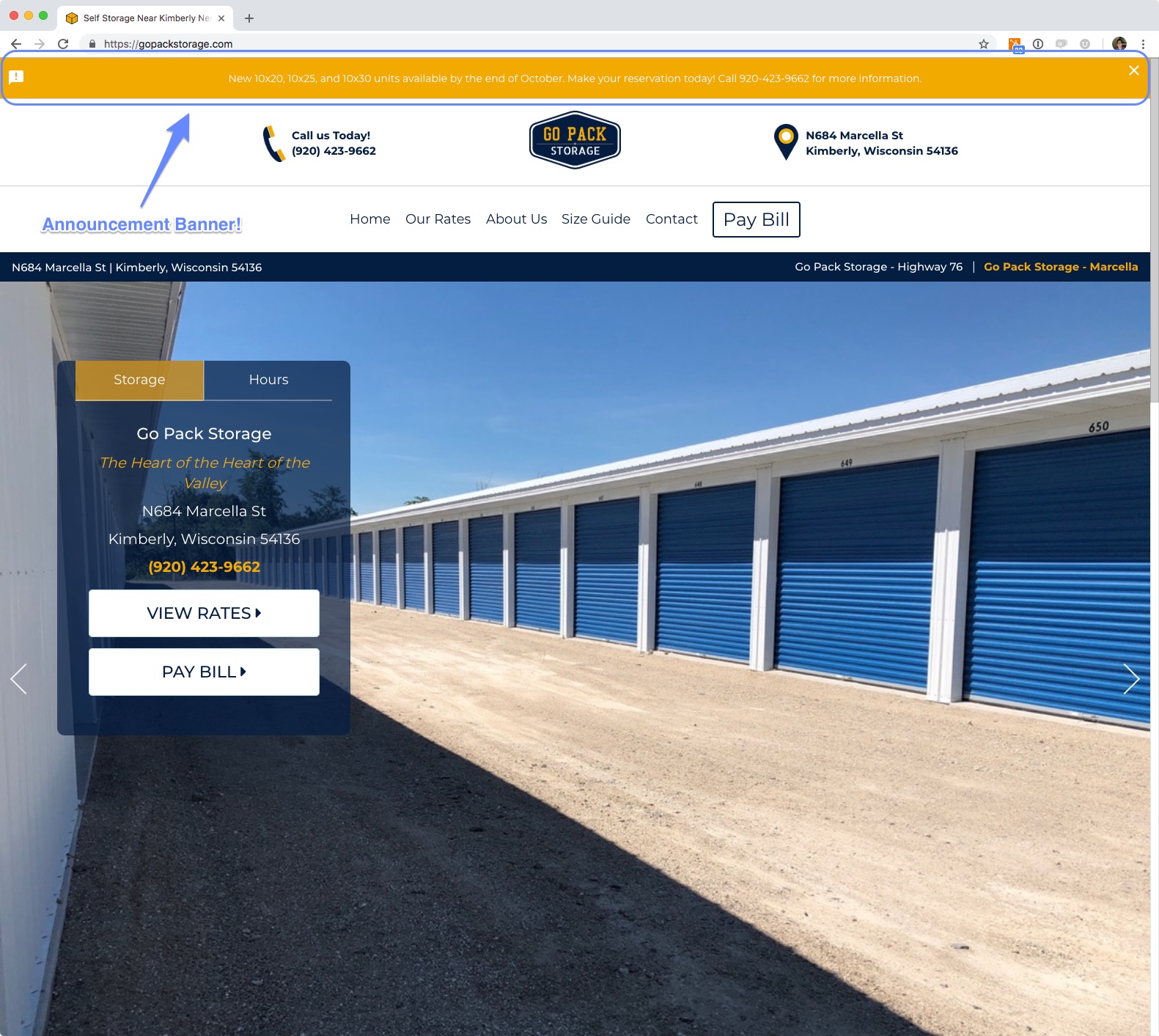 ---
---